Mixing Secrets For The Small Studio - Additional Resources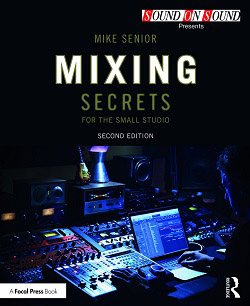 The 'Mixing Secrets' Free Multitrack Download Library
To support readers of my book Mixing Secrets For The Small Studio, as well as music-technology students/educators in general, here's a list of multitrack projects which can be freely downloaded for mixing practice purposes. All these projects are presented as ZIP archives containing uncompressed WAV files (24-bit or 16-bit resolution and 44.1kHz sample rate). For maximum mixdown flexibility, the contributors have made every effort to provide audio 'raw', in other words without additional effects or processing (beyond treatments printed during tracking/editing). When importing the tracks, just make sure all the files start at exactly the same moment in time within your DAW's timeline. (Download problems?) In addition to the Full Multitrack packages, there are also many quick-download Edited Excerpt versions (usually featuring the song's biggest chorus) which provide 'bite-sized' mixing assignments well-suited to classroom use. In both cases a preview mix is provided for easy auditioning while browsing through the list. If you're new to mixing, you can find some beginner-friendly projects on my dedicated Suggestions For Newbies page. If you'd like to search for projects with specific instruments, track counts, download sizes, or Discussion Zone thread counts, then check out the new beta-version library search page.
As well as the multitracks hosted directly on this site, I've also included links to a few other decent downloads I've discovered on other sites. If you have any projects of your own that you'd be willing to post (or link to) here, then do get in touch. This is a continuously expanding resource, so if you want to keep track of the latest uploads please subscribe to my monthly spam-free 'Small-studio Secrets News' mailing list – I usually post towards the end of the month. Many thanks to the artists and engineers who have kindly agreed to provide these files – please follow the links and check out their latest music!
All downloads from this site are provided free of charge for educational purposes only, and the material contained in them should not be used for any commercial purpose without the express permission of the copyright holders. For projects hosted on other sites, please refer to their separate conditions of use. For more specific information on using the contents of this library in portfolios, research, publicity, competitions, teaching materials, etc. please refer to the usage FAQs.
Back to Top
Cambridge-MT's new course…
Drum Compression Demystified!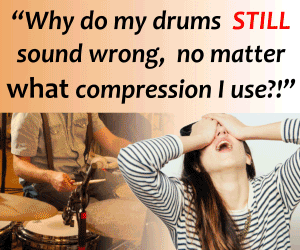 Patron Video Tutorials
Mike Senior's fully scripted, zero-filler content!
Latest Posts & Articles
Latest Additions
by simplemachine

Power Pop

by Guarna

Italian Electronica Songs

by Angelo Boltini

Orchestral Pop

by Fytakyte

Modern Melodic Rock

by MekaPhil

Anime Alt Rock

by Mykey Massacre

Aggressive Heavy Rock

by Peppermark

Melodic Metal

by Ben Flowers

Retro Electronica
Check out Mike Senior's latest posts analysing commercial music releases from a production perspective:
Unvarnished Reviews!
Unflinchingly frank reviews of small-studio hardware and software – so you don't waste cash!
Mix Tips For The Multitracks!
Track-by-track advice for tackling featured library multitracks – with dozens of audio examples!
Browse All 588 Projects
---