Mixing Secrets For The Small Studio - Additional Resources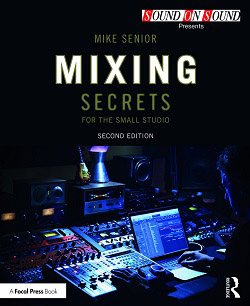 The 'Mixing Secrets' Free Multitrack Download Library - Suggestions For Newbies!
Now that the multitrack library is so expansive, I often get requests from mixing newbies asking for suggested 'starter' projects – in other words, multitracks which aren't too technically challenging to mix and don't require heavy sound-salvage or rearrangement work. In response to this, I've put together this shortlist, roughly in order of difficulty so that people can work through them in series if they like. Bear in mind, though, that while a respectable mix of any of these projects shouldn't be too tricky, doing a great mix still takes considerable care and practice. For mixing tips and advice from me and many other mix engineers, head over to the Cambridge-MT Discussion Zone and check out the appropriate sub-forum – or just follow the direct 'Mixes & Discussion' link alongside each multitrack listing. In addition, many of these projects have been featured in my Sound On Sound magazine Mix Rescue columns and in the , so there are masses of tips (with accompanying audio demonstrations) to be had there too.
All downloads from this site are provided free of charge for educational purposes only, and the material contained in them should not be used for any commercial purpose without the express permission of the copyright holders. For projects hosted on other sites, please refer to their separate conditions of use. For more specific information on using the contents of this library in portfolios, research, publicity, competitions, teaching materials, etc. please refer to the usage FAQs.
Back to Top
Project Levels
Entry Level Projects
Small-Scale Projects for Building Confidence
Larger-Scale Projects with some Small Challenges