Mastering Essentials Video Series -- Further Resources
I'm Mike Senior, the mix engineer behind the songs Ian Shepherd used for his excellent Mastering Essentials video series. If you enjoyed those videos, here are some related resources you might also find useful.
Download the Unmastered Mixes & Raw Multitracks
In the videos, Ian used my mixes to demonstrate the fundamentals of the entire mastering process. If you'd also like to try mastering (or indeed mixing!) those same songs for yourself, here are direct download links for all the necessary audio files:
Johnny Lokke: 'Promises & Lies' play_arrow (Classic Heavy Rock)

Turn Back To Spring: 'Another Day Calling' play_arrow (Indie Pop)

Triviul feat. The Fiend: 'Widow' play_arrow (Urban R&B/Pop)
You can find plenty of other practice material besides in my 'Mixing Secrets' Free Multitrack Download Library – there are more than 450 multitrack projects to choose from in different styles, and more than 150 of those have an accompanying unmastered mix file you can use for developing your mastering skills.
Share & Discuss Your Masters
Here at Cambridge-MT I run a dedicated Discussion Zone forum, where users can upload and discuss their mixes and masters of any project in the 'Mixing Secrets' Free Multitrack Download Library. Here are links to the dedicated mastering subforums relating to each of the songs featured in Ian's video series:
Related Free Tutorials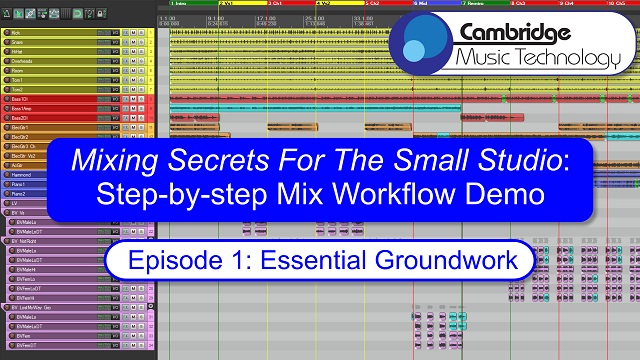 More Articles, Podcasts, And Videos For Cambridge-MT Site Patrons: My on-going educational work here is made possible through the generous financial assistance of the Cambridge-MT Patrons. If you would also like to support the Cambridge-MT resources site, you can get access to masses of additional tutorial posts, podcasts, and videos from me – including my 'Reference Of The Week' post series and video tutorial features such as ''.